Shoutcast Icecast streaming hosting Unlimited
Streaming Hosting Radio Servers and Control Panels most advanced unlimited number of connections
Create your Shoutcast or icecast web radio, live or deferred (AutoDj) with 60GB of MP3 space,
on a high bandwidth with a control panel and multiple options, to manage your professional radio.

Your radio is created within a minute,
right after your order your settings are sent to you and you will be able to use your server.

Your Internet radio hosting with auto dj Comes with advanced interfaces (Sonicpanel or Centovacast)
jingles, Relay, Live, playlist, Auto DJ, Port 80 SSL, AutoDj, LiveDJ, IceCast ShoutCast, and more features,
all professional broadcast systems.





Register to try a free 128kbps demo radio Server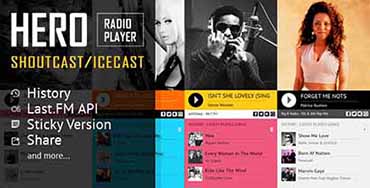 Features
Change plug-in at any time, shoutcast or icecast, HQ bitrate, 60Go space
unlimited listeners, Unlimited bandwidth, Sound correction and processing, playlist scheduled, Autodj, widjets players, Wordpress


Streaming System
Professional Servers quality, ensuring stability to your station and allowing an unlimited number of connections without buffering. Our range equipped with Intel Xeon processors, ideal for a large streaming any type of connections.

Broadcast worldwide
Join thousands of other stations with us. You can quickly and easily stream your radio station worldwide. live or Autodj, and see who's listening and, from which country with GeoIP.